CopperheadOS
View Source
CopperheadOS Updates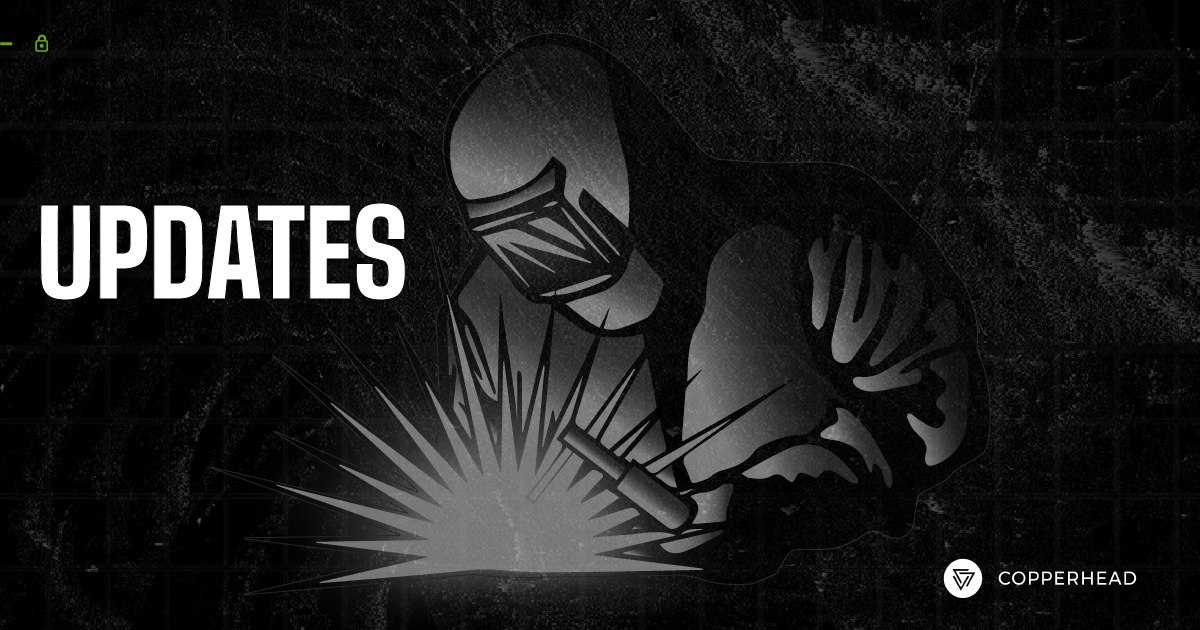 Updates to CopperheadOS
This page is a list of the high level changes we've made to CopperheadOS corresponding to the build date of the release. CopperheadOS releases pre-July 2018 will be updated here in the near future. Software version notices will be listed here staggered from their true release schedule. Custom client work will not be listed here.
Determining build version
Customers can check what version of CopperheadOS they are on by going to Settings -> System -> About -> Build Number.
Updating CopperheadOS
CopperheadOS uses the Copperhead Seamless Updater application to automatically keep devices updated and secured against attack. The Updater application checks for updates to CopperheadOS once a day. Users who would like to pull updates manually can do so by navigating to the Updater menu.
Settings -> System -> Advanced -> System update settings -> Check for updates
License Requirements
CopperheadOS requires an active license purchased through a Copperhead Partner to receive updates and support.
Check your license status from the License menu
Settings -> System -> Advanced -> License Management
CopperheadOS Beta updates
The Beta Release channel allows Copperhead to fine tune updates with the help of our community of partners and enthusiast users. Caution is advised using Beta updates and should not be used on mission-critical devices. To receive Beta release channel updates, navigate to Settings -> System -> Advanced -> System Update Settings -> and change Release channel from "Stable" to "Beta", then tap Check for Updates at the top of the System Update Settings menu.
CopperheadOS Stable Releases
CopperheadOS Release 13.09.10
Lockout Mode

Enforces compliance by requiring updated device for use
Notifies uncompliant users every lock, unlock and reboot

Strict lockout mode coming soon

Partners can optionally enforce compliance for device use

Licensing

Updated device caching for better license detection

Removed notification on reboot timer
Updates and Fixes

GMS
Various policy bug fixes
CopperheadOS Release 13.08.15
CopperheadOS Release 13.07.24
CopperheadOS Release 13.06.12
Updates

Quarterly Platform Release for 13
Chromium
2-Button gesture re-added
GMS Compat/Sandbox
Show Passwords is disabled by default

Bug Fixes

PDFViewer not opening for files
Copperhead News failing to fire off at boot
Theft protection misreporting status
Secondary profiles not having access to Copperhead Settings
CopperheadOS Release 13.05.29
This release corresponds to a massive rebase of the latest security and privacy components. Listing all core OS and component upgrades wouldn't be sufficient. All core OS components are now updated to the latest upstream security fixes and are updated to match the latest security/privacy features.
Updates

Hardened allocator configuration enabled
Password length has been increased to up to 64 characters
GMS now has full functionality while sandboxed
Timeout-wipe is re-enabled for select rebrand partners
CopperheadOS Release 13.03.02
Updates

Chromium -> 111.0.5563
Calculator
AppStore

Re-add Copperhead News and Support links
CopperheadOS Release 13.02.1 (Android 13)
Pixel 7 and 6a are now supported.
AppStore has been decoupled from the OS.

Partners can now specify applications per rebrand package
Applications automatically update behind the background and update on device

Theming options extended

Can now theme font, background color, and accent color

Updater is now a standalone application.
Hardened allocator extensions added with configurability coming in a future release.
CopperheadOS Release 12.11.1
License notification is now expandable
Update time-sync issue resolved
CopperheadOS Release 12.10.1
Copperhead News can be found at Copperhead Settings -> Copperhead News
Show a warning when hiding an application
Auto-Factory Reset is now set by default

Rebrand partners can select their own default setting

Lockscreen is now enforced by default
CopperheadOS Release 12.9.2
Move Signal to Partner Screen
Updates
Fixes

Policy not applying on some devices
Reboot button appearing twice in some installs
CopperheadOS Release 12.9.1
Modifications

Add distress password copy to message
Add Wardrobe retry
Remove default CopperheadOS wallpaper
Add various APNs
Resized wallpapers to fit device-resolution

Bug fixes

SetupWizard crash
Network installation on SetupWizard
Recurring license notification
CopperheadOS Release 12.8.1
Bug fixes

Distress password is unset by default
Force retry on branding option
Force policy fix on reboot
License Invalid message makes sense

Updates

Chromium
Policy Controller
CopperheadOS Release 12.7.2
Distress password added

Wipes device without confirmation after specific password is inputted
Settings -> Copperhead Settings -> Security

Updates
CopperheadOS Release 12.7.1
CopperheadOS Release 12.6.1
Updates
Fixes

License expiry displays accurately
QR code enrollments no longer need to be burned

Various security policy updates
CopperheadOS Release 12.5.1
CopperheadOS Release 12.4.2
Added features

Password Duress: Device will auto-wipe after number of failed unlocking attempts
Hide and Pause: Applications can be paused or hidden
Font Customization
Hide Gesture bar hints
WiFi / VPN / Background Data toggle

Copperhead Settings as a standalone menu option
Updates
CopperheadUpdater 2.0

Seamless updates streamed in background
Will notify users on errors, issues and bugs
Configurable notifications and streaming capability
Updateable as application rather than OS update
CopperheadOS Release 12.4.1
CopperheadOS Release 12.3.1
Android 12L
Updates
Remove AOSP Search functionality
SystemUI hooks for complete device theme functionality
CopperheadOS Release 12.2.2
Chromium -> 98.0.4758.101
Use prebuilt kernels
Lockdown fixes

License expiry shows the correct date
License activity population in profiles is fixed

Calculator is replaced
Bugreporter user data scrubbing:

All SSIDs
All account data
All machine addresses (MAC, IPv4, IPv6)

Users now receive a toast when activating a license at setup
CopperheadOS Release 12.2.1
Chromium -> 98.0.4758.80
System UI Tuner fixes
Carrier Config fix
Update Messenger install APKs
Active Edge default for new installs is now Off
CopperheadOS Release: 12.0.0 (Android 12)
CopperheadOS Android 11 -> Android 12
System performance updates
Major interface updates
Rough in support for system wide UI customizations
Rough in support for disabling and customizing charging animation
OEM Unlocking now auto-disables in SetupWizard
Chromium -> 96.0.4664.45
Exact Calculator is deprecated and has been removed
Auto-reboot during idle time configuration added
Privacy Oriented Google Services added for fresh installs only

Privacy Oriented Google Services Opt-in added to SetupWizard
CopperheadOS Release: 11.9.2
Updates

Chromium -> 93.0.4577.82
Signal -> 5.21

Fix for Signal force-close
Updated system APN list data
Revamped installation workflow to no longer require License Management

License Management will no longer be available in OEM Unlocked SetupWizard

Overlay management moved to internal data structure
Created scaffolding for user-level App support
CopperheadOS Release: 11.9.1
Chromium -> 93.0.4577.62
Telegram integration

Installed by default
Uncensored Telegram.org deployment version (Non-Google Play)
Will update itself from upstream when prompted
Copperhead Telegram channels available (Settings -> About Phone)
CopperheadOS customers can now interface directly with Telegram Copperhead Support

CopperheadOS Sales Partner Branding experience feature set:

Allows Sales Partners to submit branding packages for full cosmetic experience customization of CopperheadOS
Enables Copperhead Mobile Device Policy Management (Copperhead MDM) on rebranded devices
LicenseChecker -> 1.3
Updater -> 1.2

Net Monitor has been removed
CopperheadOS Release: 11.8.1
Pixel 4a: Enabled auto-brightness
Blacklist Panic Button from Aurora Store
UX blocks on some screen bypasses
CopperheadOS Release: 11.7.1
Dialer won't offer Signal/WhatsApp if the contact does not have them
Data-only SIM additions
CopperheadOS Release: 11.6.2
Status bar enhancements
Network traffic can be displayed on the status bar
Bug fixes

Panic button has been added back
Bluetooth auto-off security fix
LicenseChecker caches last known state
CopperheadOS Release: 11.6.1
Chromium -> 90.0.4430.210
License Management and resale preconfiguration features clean-up

A factory reset is now required when OEM Unlocking is enabled
Warnings have been added around management of the OEM Unlocking feature regarding data and license integrity

SimpleSMS is now available by default for users unable to use Signal
CopperheadOS Release: 11.5.2
NextCloud is now available in SetupWizard

Restore from backup page now appears after partner integrations

Network management features

Wi-Fi timeout (Network & Internet -> Wi-Fi -> Wi-Fi preferences -> Advanced)
Updated Bluetooth timeout (Settings -> Connected devices)
Per-app configurable firewall (Available in App Drawer)

Pure black mode, an AMOLED friendly dark mode
Global support for clear-text penalties
Ripple Self-destruct / emergency wipe
CopperheadOS Release: 11.5.1
Chromium -> 90.0.4430.82
F-Droid -> 1.12.1
Aurora Store is now integrated as a partner

Future integration work is forthcoming

Users can now see when their license expires

Settings -> System -> License Management -> License Expiry
CopperheadOS Release: 11.4.2
Permission Hub has been added

See how many times applications have requested permissions
Show passwords briefly as you type

Kernels are now LTS and built from source
Seedvault -> 11-1.1
Updater 1.0 -> 2.0

Updater won't get stuck on finicky Permitted Networks setting
Permitted Networks will warn if a connection is Unmetered
Download will not occur in the background -> User must accept the download
CopperheadOS Release: 11.4.1
Dialer integration for Signal and WhatsApp

Long press the call button to call a Signal or WhatsApp contact
Begin and access text/SMS conversations with Signal and WhatsApp contacts
Dialer will inform users of privacy/security implications on cleartext calls

Network and Internet settings have been expanded

Set Apps to use specific network types or VPN only
Hotspot connections can now use the VPN

Updater default Permitted Network setting changed to Any, was Unmetered
CopperheadOS Release: 11.3.2
Copperhead License Management

Future updates will require an active license
Users who opted-in with their Copperhead Sales Partner can activate their license
Users without licenses must contact their Copperhead Sales Partner for a license
Added License Management screen for current and future license information

Pixel 4 lockscreen notifications and dots fixed
CopperheadOS Release: 11.3.1
ThemePicker added:

Partner integration rebrands and rebranding packages are now available

System APNs updated with latest carriers
Updated use of Android-Prepare-Vendor
CopperheadOS Release: 2021.02.15
CopperheadOS versioning system implemented

CopperheadOS section in About Phone

Security Flags
CopperheadOS Version

Updates

Chromium -> 88.0.4324.152
Exact Calculator -> 12

UX enhancements

Show Bluetooth device battery level
Active Edge installed
Keyboard improvements

Bluetooth now timeouts after a configured time
DUN requirement removed from tethering
Bug fixes for CopperheadOS Partnership screen
CopperheadOS Release: 2021.02.02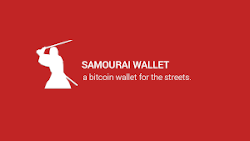 Application Update

F-Droid -> 1.11
PDFViewer -> 11

Bug Fixes

Messaging system popping over SetupWizard installation
Samourai Wallet repo update cycle pinned to hourly

Partner Integration with Samourai Wallet initialized

CopperheadOS users can install Samourai Wallet from the SetupWizard screen
Samourai Wallet updates automatically from the F-Droid Repo with each new application release
CopperheadOS Release: 2021.01.25
SilenceSMS is being deprecated. Please export your messages!
Chromium -> 87.0.4280.11
Added global Carrier settings
Bug fixes:

Fixed visual voicemail for US carriers and others
Fixed errors with Updater notification upon download

Reduced the size of bug reporter attachments
CopperheadOS Release: 2021.01.12
Added better Gallery application
Added Pixel 4 and 4xl wallpaper
CopperheadOS Release: 2020.12.14
Seedvault 1.0.0 -> 10-1.0.0
UX Enhancements:

Re-added 2 button gesture
Users may now set lock-out conditions for the fingerprint sensor

Found in Settings -> Security > Max fingerprint attempts

Optimized bug reporter compression of reports
CopperheadOS Release: 2020.11.30
Chromium -> 87.0.4280.66

Google suggestions disabled
Form auto-complete disabled
Safe browsing disabled by default

Bug Fixes

Wake from sleep mode (fingerprint, clock)
Persistent customization bug fixed

Tightening of SELinux policy
Add data integrity warning when switching to Beta channel
CopperheadOS Android 11 Release: 2020.11.02
CopperheadOS Android 10 -> Android 11
Security patches
Chromium -> 86.0.4240.75 -> 86.0.4240.114 -> 86.0.4240.185
Privacy additions to Settings menus
CopperheadOS Release: 2020.10.05
Fixed Copperhead Messaging application appearing in the app drawer
SetupWizard now has full backup and restore functionality
Add warning about SilenceSMS being removed for Android 11
CopperheadOS Release: 2020.09.16
Chromium -> 84.0.4147.125
Fixed Haptic setting sometimes de-syncing
Additional lockscreen privacy settings
Customer message regarding ongoing Android 11 work
Upgraded Seedvault
CopperheadOS Release: 2020.08.07
Updater provides more notification info
Add support for Android live wallpapers
Etar -> 1.0.22
Chromium -> 84.0.4147.89

Google Suggestions have been re-removed by default

F-Droid -> 1.9
F-Droid Privileged Extension -> 0.2.11
Bug Fixes:

SetupWizard temporary screen flicker
Chromium naming regression
CopperheadOS Release: 2020.07.09
Reverted Bluetooth patch to fix regression on connectivity issues
CopperheadOS Release: 2020.06.29
Chromium -> 83.0.4103
Added SetupWizard for configuration at first boot
Rebranded SetupWizard to match Copperhead brand
Updated wallpaper
Bugreporter

New icon
Fixed submission to support desk being blocked by spam filters

Bug Fixes

Bluetooth sound issues
Screenshot crashing
CopperheadOS Release: 2020.06.02
CopperheadOS Release: 2020.05.22
Chromium -> 81.0.4044.138
Bug Reporter provides a suitable email for anonymous requests
NextCloud fixes for Seedvault
CopperheadOS Release: 2020.05.05
Seedvault -> 1.0.0
Bug Reporter -> 10
Updater -> 2.0
Background access privacy improvements
CopperheadOS Release: 2020.04.20 👽👌
Chromium update -> 81.0.4044.96
Re-add Gestures navigation
Remove Bluetooth scanning (contact tracing concerns)
Disable Google suggestions from Chromium
Updater internals revamp

Updater provides more feedback on each step
Multiple bugs fixed
CopperheadOS Release: 2020.04.09
CopperheadOS Release: 2020.03.20
March security patch
Chromium update

Hardened Chromium
Fixed download bug
Trichrome addition

Updater additions

Updater now accurately warns against downloading over cell data
Additional Updater UX for verification process

Various F-Droid fixes
Various core system updates and optimizations
Hardened Crosshatch, Blueline, Bonito and Sargo kernels
Included APN settings for all major US, Canada and EU carriers
CopperheadOS Android 10 Release: 2020.02.12
December, January and February security patch
Chromium -> 80
DuckDuckGo is now the default search engine
Removed obsolete AOSP applications
Beta builds include a Copperhead Bugreporter
CopperheadOS Updater fixes
Various fixes and optimizations to the Core CopperheadOS system
Fixed Camera failing issues
MAC fully randomizes on association and scanning
CopperheadOS Release: 2019.11.09
September, October, November security patch
Chromium -> 78
Updater fixes: caching, file notification
New messaging system: Customers can now receive on-device notifications from Copperhead
Messaging opt-out toggle added
CopperheadOS Release: 2019.08.10
August security patch
Android Q preparation work
New licensing mechanism initialization
CopperheadOS Release: 2019.07.10
July security patch
Chromium no longer warns about Google Play Services
Updater provides user feedback regarding update availability
Fixed Updater attempting to download and verify twice
CopperheadOS Release: 2019.06.10
June security patch
Chromium -> 75
CopperheadOS Release: 2019.05.05
May security patch
Backup -> 0.3
Chromium -> 74
Sailfish Kernel -> 3.18.131
Walleye Kernel -> 4.4.169
Fixed Updater UI for verification
Fixed Updater caching
CopperheadOS Release: 2019.04.20
Updated Chromium to 73.0.3683.114
Implemented April Security Patch
Resolved SystemUI lockscreen bug on Pixel and Pixel XL
CopperheadOS Android 9 Release: 2019.03.24
Implemented December, January, February and March Security patches
Redesigned updater to include pausing/resuming downloads, notification of updates, and progress bars
Introduced "Security Flags" section with information about current device security state
Updated Backup application to 0.3.0
Introduced backup encryption
Updated to Chromium 72
Updated Etar Calendar to 1.0.14
Decoupled Etar Calendar from OS release key to allow for updates from F*Droid
Introduced To-do agenda
Added Project Treble configurations to kernels
Moved security settings backend to secure settings storage
CopperheadOS release 2018.12.18
CopperheadOS release 2018.11.11
Updated to November security patch level
Upgraded Chromium to 70
Upgraded Etar Calendar to 1.0.13
Decoupled F-Droid from the OS release key for faster releases
Upgraded F-Droid to 1.4
Fixed issue with Dialer and Contacts
CopperheadOS release 2018.10.24
Updated to October security patch level
Upgraded Pixel 2 and Pixel 2 XL kernels to 4.4.162
Upgraded Pixel and Pixel XL kernels to 3.18.124
CopperheadOS release 2018.09.18
Updated to September security patch level
Added Wireguard kernel driver for future VPN work
Added backup application for GUI backups
CopperheadOS release 2018.07.07
Updated to July security patch level
Added glue wrapper scripts to assist in building (check script/)
Changed update domain
Added Pixel 2 XL wallpaper